Arian Christiaens has been working as a photographer and photography teacher since graduating as a Master at KASK (Ghent) in 2004.
Wat vertellen foto's ons over de mensen van wie we houden, over de mensen tot wie we in verhouding staan? Wat vertellen foto's ons over onszelf, en over hoe we in verhouding staan tot de ander? Brengt fotografie ons dichter bij de ander? Dat zijn de vragen die Christiaens zich in haar werk stelt, telkens via een persoonlijk en intiem narratief over familie en relaties. Centraal daarin staat, zichtbaar of niet, niet zelden Christiaens zelf.
Ook het medium waarmee ze dat doet, de fotografie, wordt in vraag gesteld. Is de lens een venster op de ander? Of veeleer een spiegel op onszelf en onze verlangens? Wat verandert er wanneer de fotograaf mee in het beeld stapt en mee onderwerp wordt?
Of het nu gaat om het documenteren van haar zus die vroeger haar broer was, het in beeld brengen van haar eigen gezin tijdens de pandemie of het zoeken naar overlappingen en verschillen in haar eigen verhaal en dat van haar moeder, wat Christiaens probeert te doen, is een beeld te creëren van zichzelf ten opzichte van de ander, en van de ander ten opzichte van haar.
Stefan Vanthuyne (08/2021)
Arian Christiaens's photography does not provide a window on the world but is a means to capture a reality beyond the visible world. She compels us to slow down and invites us to auto-interpret her pictures and critically approach the medium itself.
Anja Hellebaut (2019)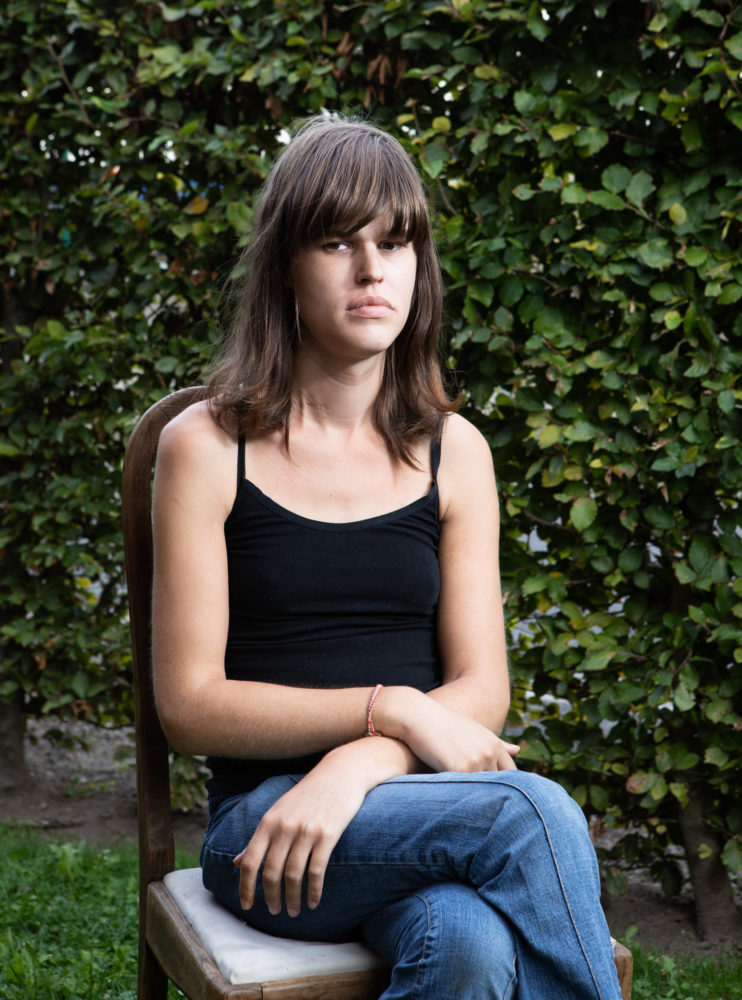 'Xenia' is a combination of recent and past portraits that I made of my sister, who I grew up with as my brother. They span a period of 17 years. I use the act of making portraits as an attempt to communicate and understand my sister's personality and to investigate my relation with photography.
'Xenia' handles the search for identity and how people struggle with fitting in society. Next to this search for identity, I also address the limitations of portraiture and the inability of photography to tell the truth.
What is constructed and what is real? Who is Xenia as a character and what does she express? The fear to exist, to (not) feel at ease in your own body and environment, the complexity of one's personality are themes that I deal with in this body of work that floats between a photographic documentary and a (staged) story.
This in an ongoing project and it was published last year in book form by Art Paper Editions. Depending on the context I show this work in book form, analog slide projection or print.